The world is fraught with danger, particularly for children. Everywhere we turn there is potential harm. Parents must be vigilant about guarding children from pretty much everything, and more importantly preparing them to enter the world on their own. For example, it is not enough to try to protect them from degrading music, we must also carefully explain the dangers in the lifestyle promoted by the music so that hopefully when they get old enough to make decisions on their own, some of what we said will stick. For me, this can be exhausting. Virtually all of my conversations with friends or family end with a plea to pray for the little ones in my life.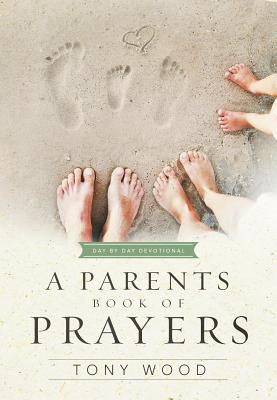 A number of Christian authors have written extensively on praying for children. A Parent's Book of Prayers by Tony Woods is a day-by-day devotional that "provides parents with meaningful prayers to God for their children's faith, struggles, direction and future." In The Power of a Praying Parent, Stormie Omartian uses her own experience as a parent to guide others on praying for their child's safety, character development, adolescence, peer pressure, school experiences, friends and relationship with God. The Love Dare for Parents, which is based on the popular The Love Dare series of books, is a 40-day devotional that gives parents challenges to help them "understand, practice, and communicate Christ-like love to their children." How to pray for children is featured prominently in the book.
Luckily, we do not have to get fancy with our prayer requests. I know God hears the quiet "please watch over my son today." But, if you are interested in getting more guidance on how to pray over your children and children in your life, I highly recommend one of these titles!