Some days I look back and reflect on the tough roads I chose. Single parenthood, a rocky start to my career, and just generally not "settling down" in my adult life. Each of these paths involved a deliberate choice to walk down a road that could be fraught with peril. Shame, unemployment, and poverty often felt like they were literally knocking on my door.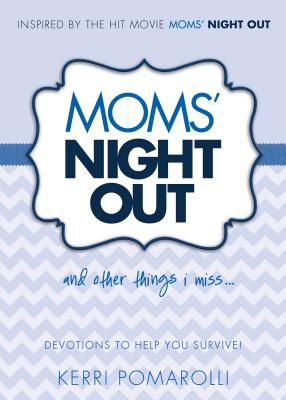 And it was humbling. The looks of pity. Hurtful comments. My own perceptions of being judged. I literally had to crawl myself out of a pit and most days, it wasn't pretty. It's still not actually. Although I've come a long way in the last 10 years, many days I feel less than two steps from being right back where I started.
The key for me has been to press on and embrace what God is trying to teach me through my dysfunction. That's one of my takeaways from Kerri Pomarolli's devotional, Mom's Night Out and Other Things I Miss... too. The title and cover were a bit deceptive. I thought it was about moms needing a break every now and then. What's inside is a light take on the real challenges of motherhood, the pressure we feel from society to live cookie-cutter lives free from imperfection, and how the gospel and scripture completely refute that notion. It is something that we all must come to grips with in life. We will all ultimately fail at something or come up against a problem we just can't fix. This is a great devotional to help moms cope with the many failures we must confront day to day.